What are your plans for the weekend? We are settling into June and celebrating a birthday and anniversary. We just saw the Elton John movie, Rocket Man! So good! It presents like a musical which makes me think it was written to eventually end up on Broadway!
We are getting ready to tackle a wall with flooring! A friend did it in a 1990's powder bath and the before and after pics were amazing! An instant update! Stay tuned for those details. I am looking to step up my photo skills, any suggestions on where to find a photography class? My early morning searches found some fun stuff this week. Did I find you? Check your inbox ;0)
We have this odd little niche in our living room. When I saw Deb's summer fireplace I got to thinking…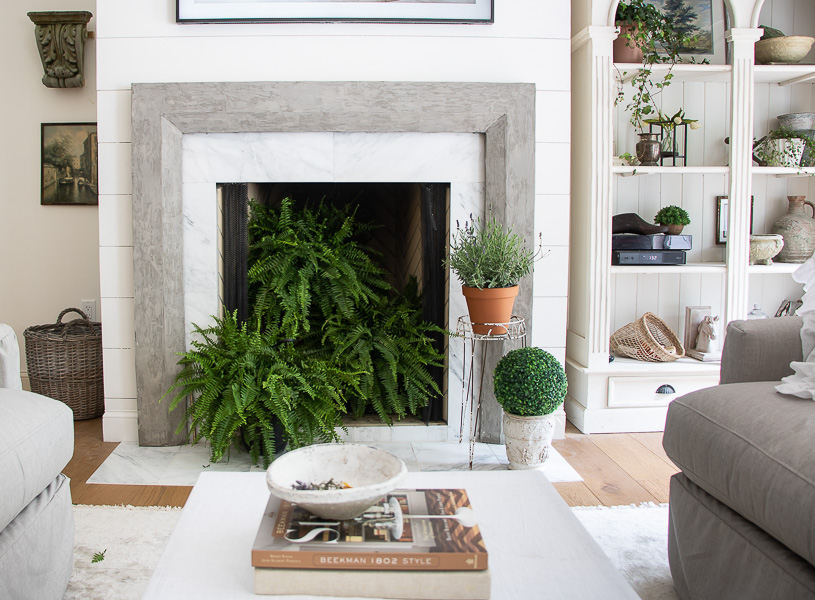 Looking for vodka based drink for the weekend? Check out this one.
Here is an easy tutorial to tint mason jars!
I sent this article to my son about migraines. Thank goodness he didn't suffer from migraines in the middle ages!
Here is a great garage sale find and the power of paint!
I am a newish follower to Julie's blog. Check our her new book here.