Is it warming up where you live? As the temps creep up we spend more time in our yard. With spring in the air and no USTA tennis, I decided it was time to tackle this idea of how to rewild our backyards. Have you heard of this? All the outdoorsy kids are talking about this concept of a rewild.
The concept of how to rewild your yard is to find ways to create mini habitats to encourage wildlife to enjoy our yards. It is like creating an extended Airbnb for the birds, squirrels, rabbits, and owls.
The squirrels were the first to join the backyard party.
I had several ideas on how to rewild my yard but decided to start small and then see how my guests managed the property.
I added flower pots and placed them in different areas and positions. Some pots were on the patio and I had others on my DIY window ledge. My flowers and boxwood provided shade and a pop of color.
I mean don't all guests love fresh flowers?
Add mulch for ground cover and low sitting pots. Mulch protects the soil and garden beds which means little guys that like to chill in the soil can take shelter and add their own nutrients.
I made these cement pavers to protect the soil around my mint. I originally made them as stepping stones so paws would not run over the mint.
Over time, the pavers and mulch became a place for tiny critters to nestle.
It was a two for one rewild event.
The only purchase I made was for the birdseed at Target.
It was love at first sight when I found this birdhouse at Target. I snagged the last one on the shelf.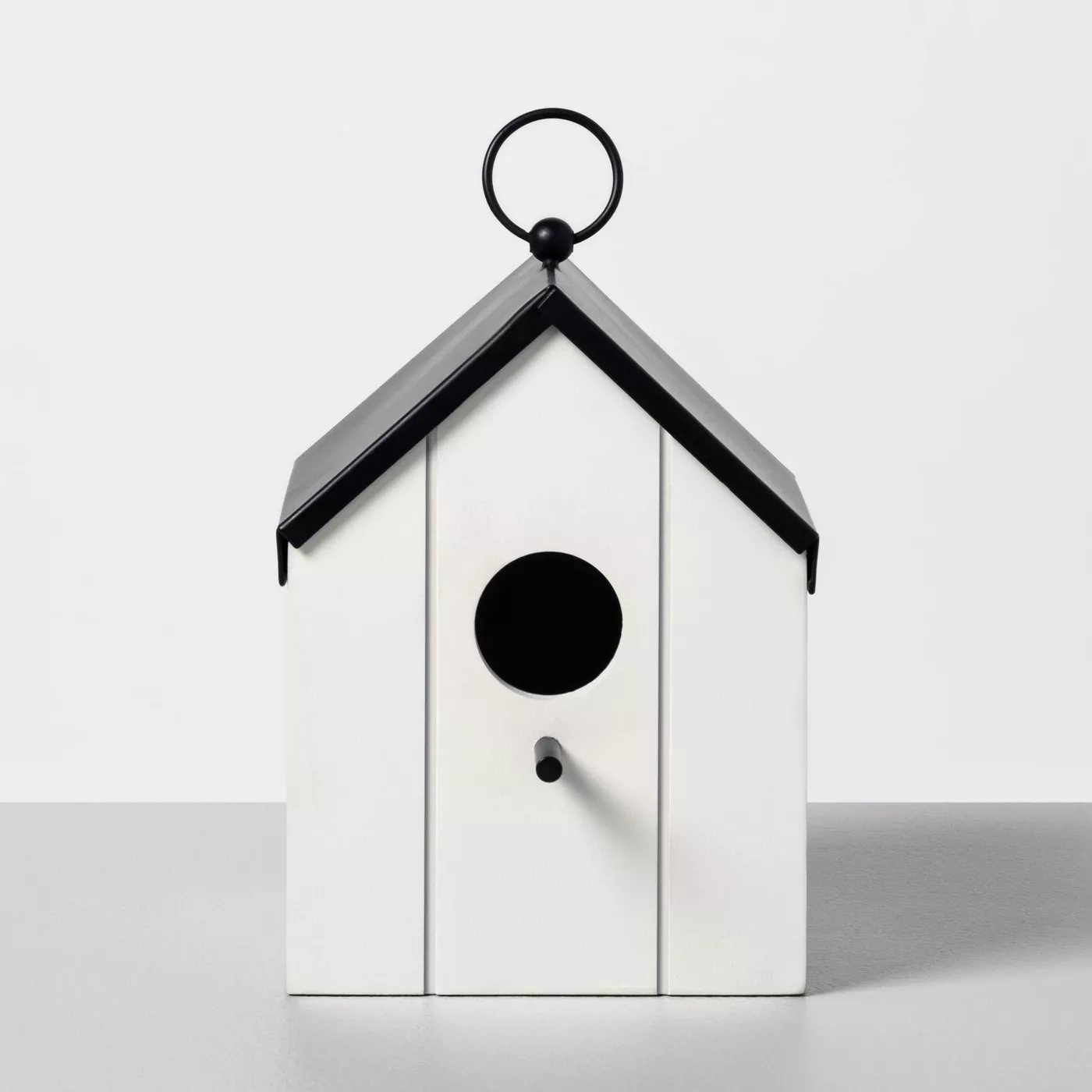 To add extra birdseed stations, I used one of my glass candle jars from this upcycle project.
I filled the jar with birdseed and tied it to a branch in a corner of our yard. It blends into the background.
I will wait for the squirrels to take a swing on my repurposed candle jar. Do any of you recognize this candle from Homegoods?
I bought those candles for the jars. I did not love the scents I purchased, but I loved the jars.
With plenty of birdseed I went through my recycleable trashcan and found an empty egg carton. I added peanut butter to each egg section and covered with bird seed. What could possibly go wrong?
Well, I lodged the egg carton in an Aspen tree and somebody got to it and I found an empty egg carton on the flagstone the next morning.
The snack station set up in the candle is still in the tree.
Here is the more technical definition of the science behind a rewild.
And, I just discovered the birdhouse is out of stock. Click here to get notified when it is available. I saw it in person and it is cute!
Thank you for stopping by and let me know your plans to go rewild the yard!