HOW TO DECORATE AN APARTMENT FOR THE HOLIDAYS
Welcome to this month's Celebrate the Holiday with my good friend Carol, You can meet Carol on her blog.  The holiday theme tours are filled with ideas to take us to the end of the year. 
If you are stopping by from Mary Jo's DIY Christmas Wreath welcome to Everyday Edits. I would love it if you subscribed to the Weekend Edit at the end of this post. 
These holiday decorating ideas were in collaboration with my daughter. Last year I asked her if I could help her figure out how to decorate her condo for the holidays. She was tight on space and patience with her mum!
She agreed but with two conditions: her condo must stay in an uncluttered state and it could not look like her childhood bedroom when I added a wallpaper boarder.
She wanted a vibe to match her new, downtown Denver space. 
Unfortunately, the tryptophan from the Thanksgiving turkey kicked in and I crashed on my daughter's sofa while her brothers assembled/rearranged her furniture.
We were not in her condo a minute before her brothers complained about the lack of food or beverages in her fridge; not a pretzel or a bag of chips and salsa in sight or on-site.
Neither of her brothers wanted to walk the 23 feet across the street to Whole Foods.
Thankfully, my tryptophan-induced nap was short and I was back on track to add a little Christmas to her 857 sq. foot home.
These ideas work for rentals too! Or a Visiting Nurses rental. Living in a rental is not an excuse to skip a holiday.
HOW TO DECORATE AN APARTMENT FOR THE HOLIDAYS
Just remember the struggle is real for these busy, young professionals. The adulting part of managing cash flow, car payments and insurance can be overwhelming during their first year of employment. Raise your hand if your adulting child is still on your phone plan? Guilty!
KITCHEN OR BATHROOM
The holiday decor staples for a kitchen or bath are the same. You only need to add two items. But they must be BRAND NEW; seasonal soap and hand towels. The keyword here is brand new. It is amazing what a brand new polar bear hand towel and decorative foam soap can do to space and to one's morale when the sun sets before the end of the workday.
ADD A PLAID THROW (ANYWHERE)
A holiday throw is a cozy addition to a couch. And, it is a great way to tuck yourself in with a bowl of popcorn during the workweek. When my daughter picked the identical throw that I bought for our house I smiled. 
CHILDHOOD CHRISTMAS DECOR
I snuck a few Christmas decor pieces from our daughter's Christmas decoration tub from her childhood home.
My grandmother gave me a similar ceramic tree when I was little. Traditions are always an easy and meaningful way to add one's past to the current decor. 
ADD JINGLE BELLS
I love jingle bells. I always think of Clarence from It's a Wonderful Life. It's like Clarence is greeting her with a "Welcome home." every time she comes through her front door.
I took these bells from my office. Super easy!
ADD BOUGHS OF GREENS
Fresh evergreens are perfect. They don't take up much room and they can be tucked into the smallest shelves or windowsills. Speaking of windowsills check out this space-saving idea for apartment living.
And, they smell like Christmas. Just toss them on the kitchen counter add a few ornaments and call it a day. 
Two minutes to go!
HOLLY BERRIES
It's never to early to teach your millennial the power of red during the holiday season. I grabbed a few batches of faux berries that had accumulated at the bottom of a storage tub.
I grabbed this upcycled jar and married the two.
Simple.
CANDY CANES
The easiest and tiniest holiday decor staple is a mason jar filled with candy canes. I thought about creating a mini hot cocoa station like this one.
I was concerned it might violate one of the two conditions she had put forth earlier that day.
So I stuck to candy canes.
I borrow these suggestions when I have a listing during the holidays. Or, a decor-challenged seller! I found these cute towels for her kitchen sink! 
Finally, I cannot say enough things about fairy lights. They are tiny and easy to use and just add a little twinkle. They are fun to add to a care package. 
Check out my Instagram for Everyday Edits you can make wherever you dwell. Please continue with our holiday blog tour and visit Kelly (another Colorado blogger) and her DIY star shaped pinecones. 
Please visit all of the girls in this holiday inspiration hop!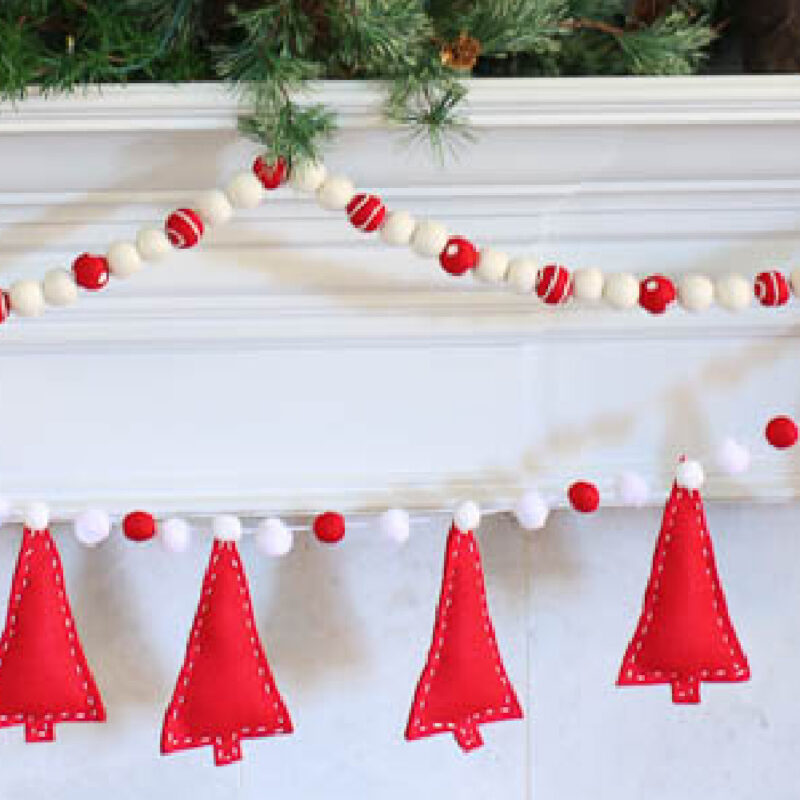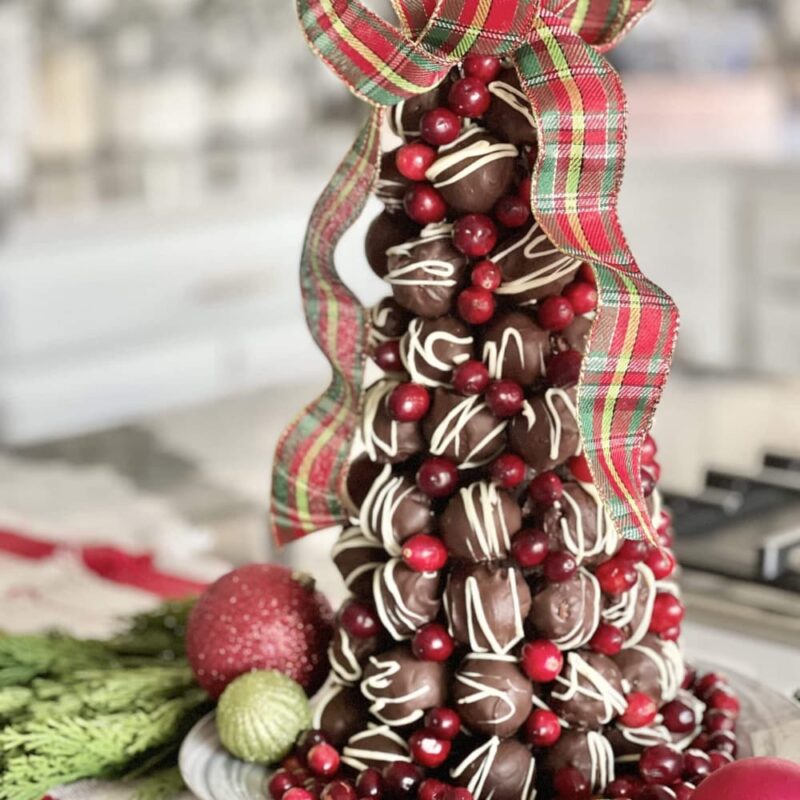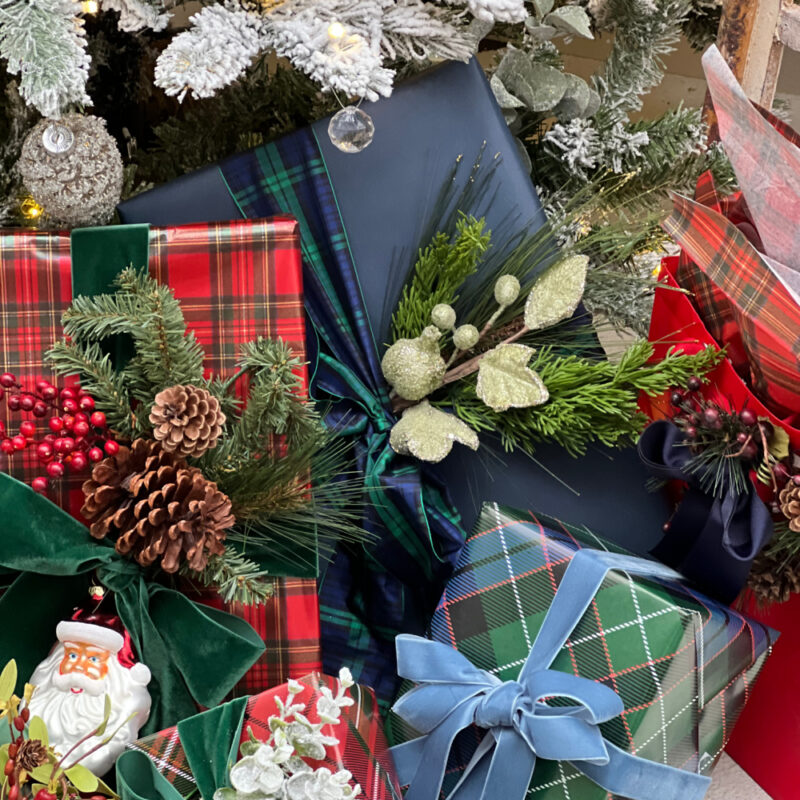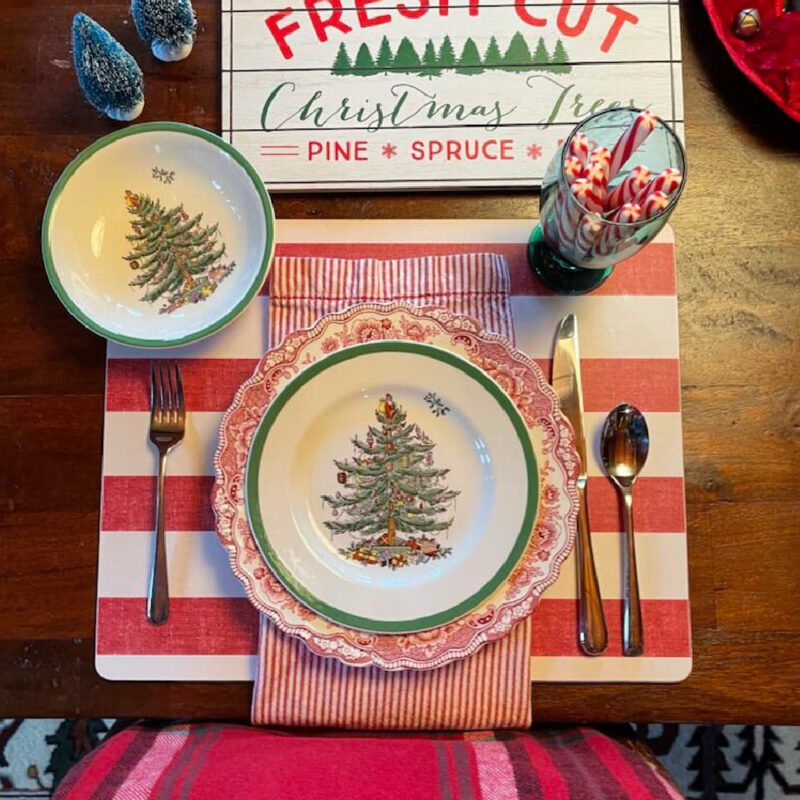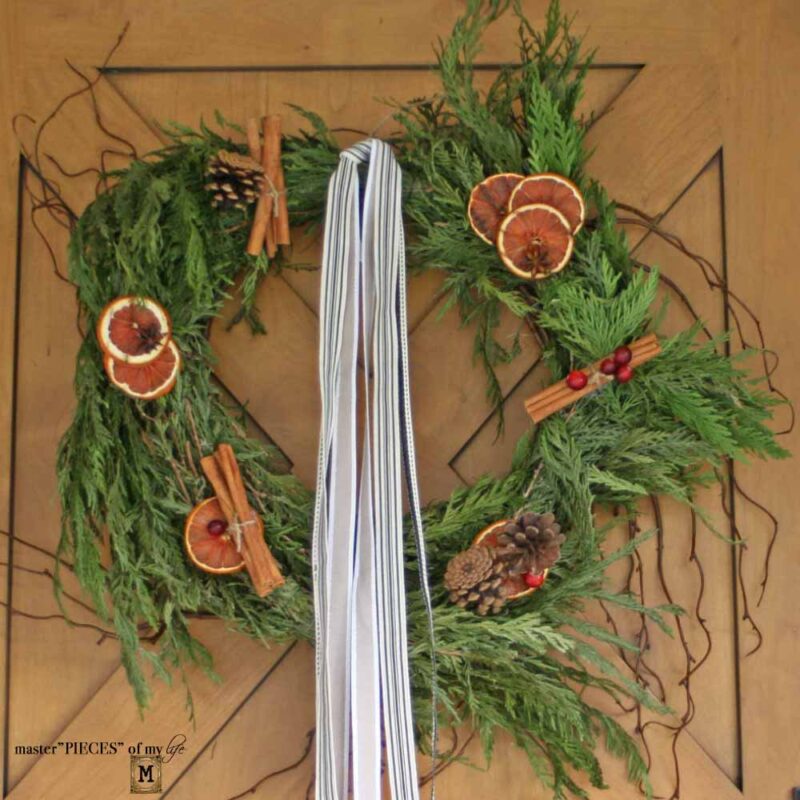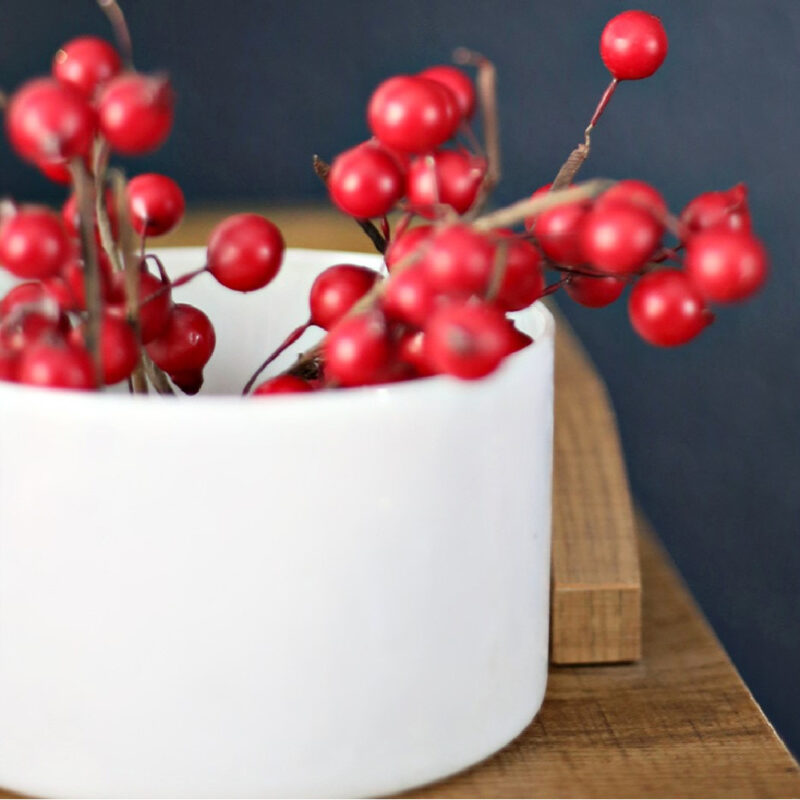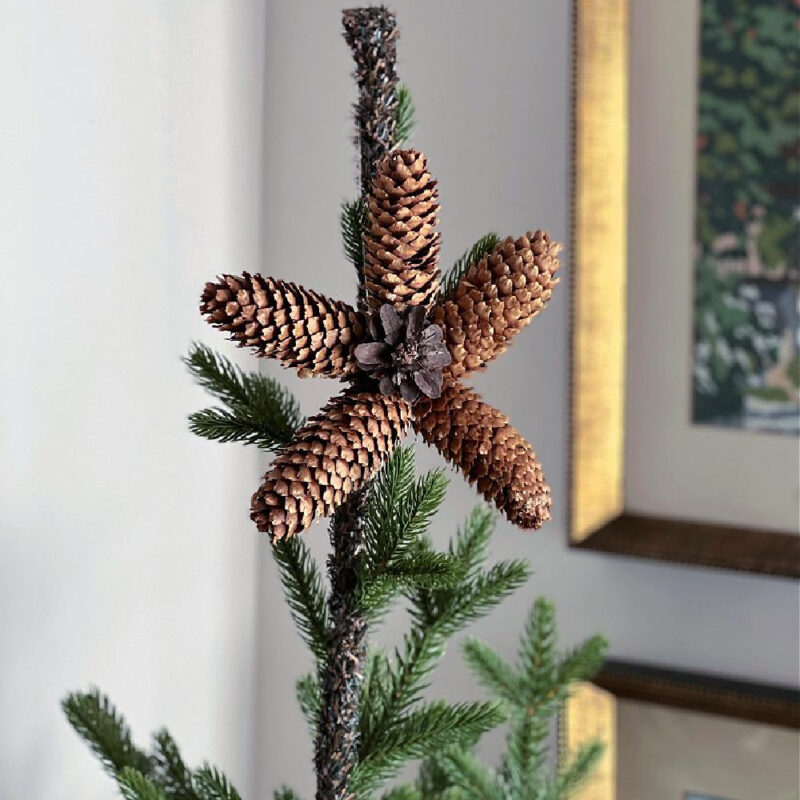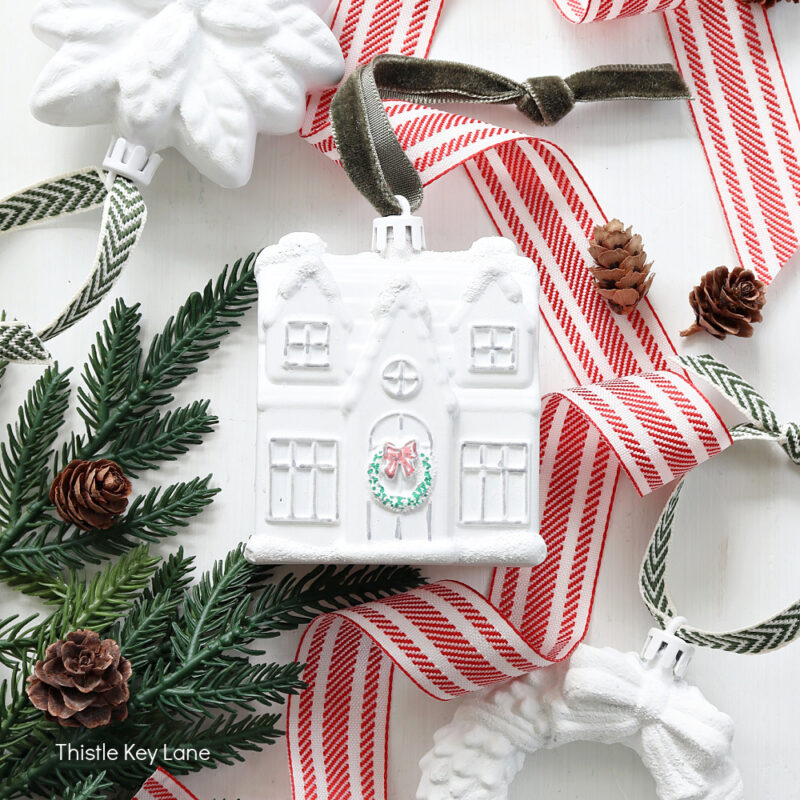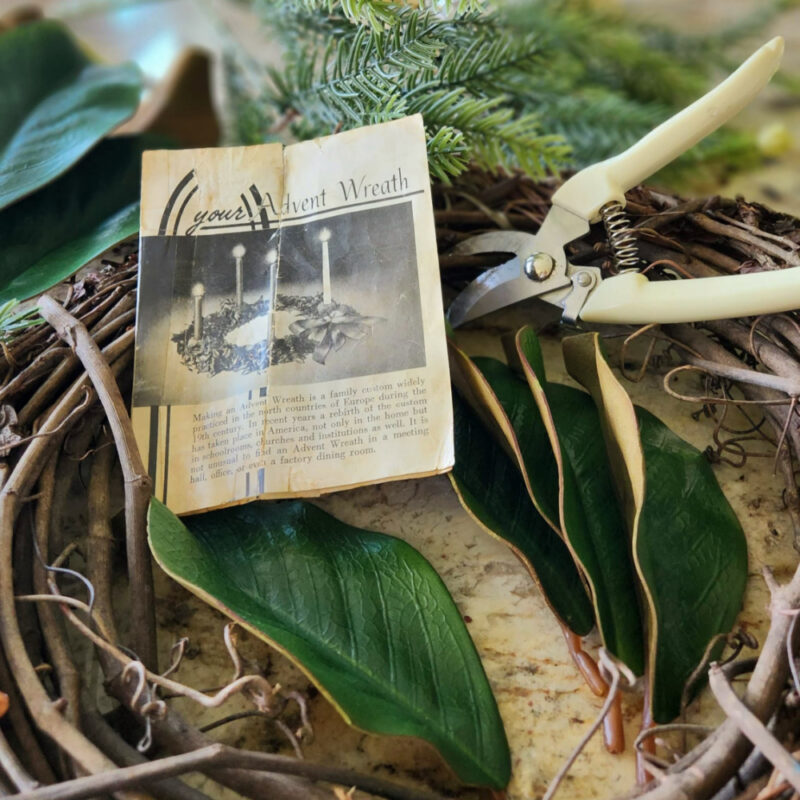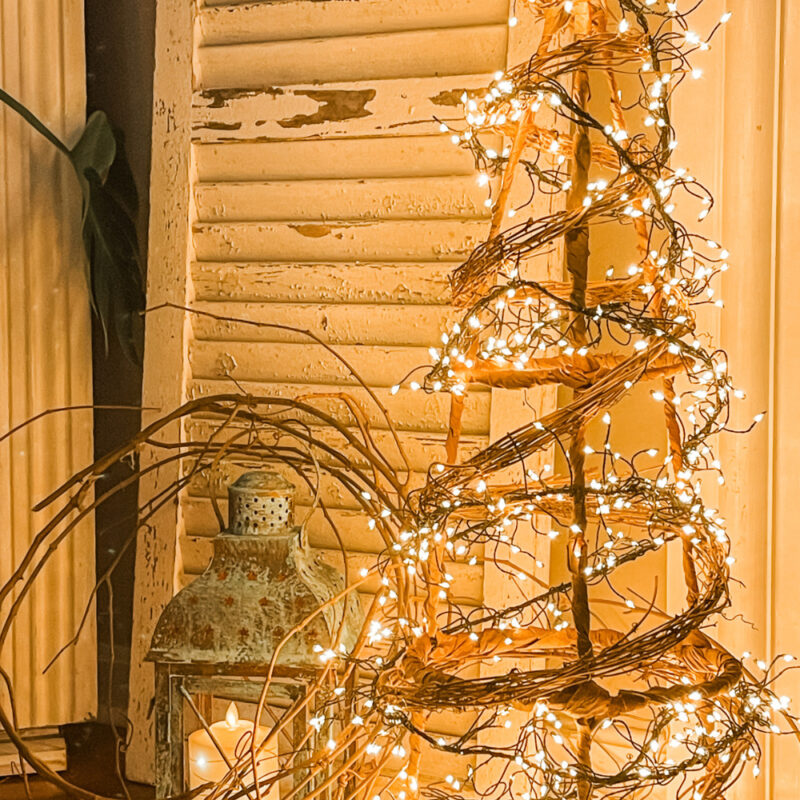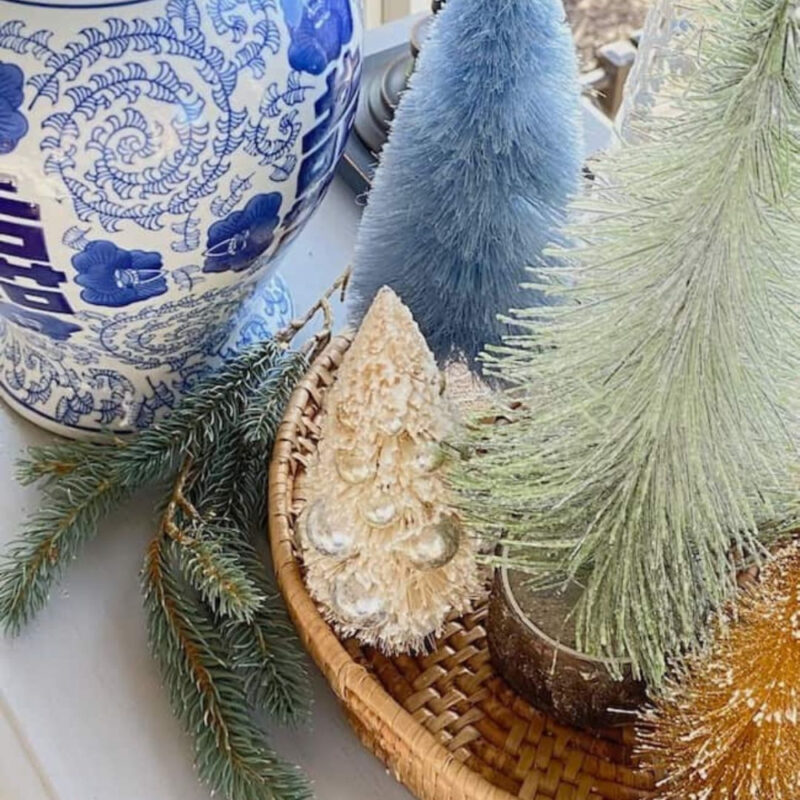 Have you helped your young adult settle into their new space? Share how you did it! I would love it ifyou pinned this image to your Pinterest boards (and follow me).